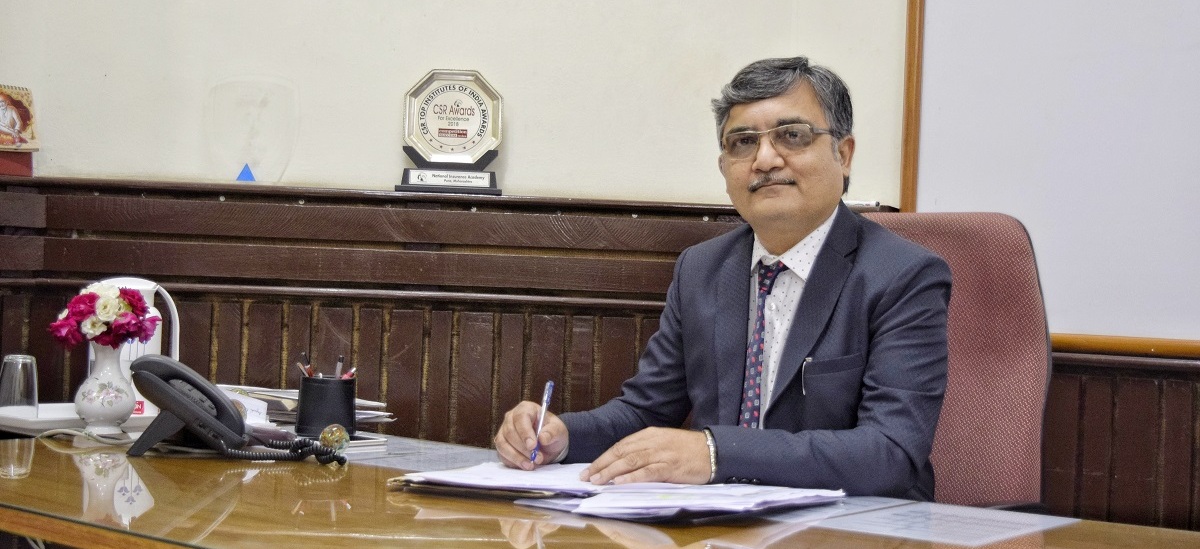 Dear Students,
National Insurance Academy initiated PGDM programme with a vision to create a team of experts in the field of Insurance and Allied Subjects. National Insurance Academy's PGDM programmes are highly intensive and multitasking.
The object of NIA is not only to produce highly motivated professionals in Insurance with a bird's eye view of tackling the unexpected challenges in Corporate World but also to act as facilitators in building highly ethical standard among its students.
The enriching environment of NIA campus is conductive for learning. A NIA student gets ideas and experience from our Regular Faculty, Visiting Faculty and Industry Experts. We take pride in our placement for being instrumental in helping students to find their career passion and achieve predetermined goals. It is not an understatement when we claim to have a Hundred percent Placement Track Record which is possible only due to the unflinching cooperation from Industry, Alumnus & NIA Community.
Dr. Sanjay Mali
Principal-PGDM